What Prize Should I Pitch?
by Administrator 22 Mar 2016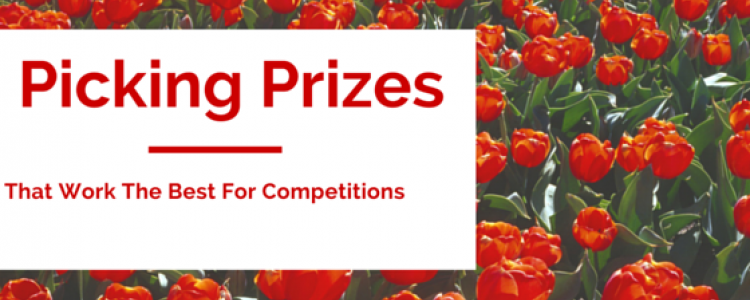 To score amazing media exposure with Prize Pig, you need to offer an awesome prize to the media outlet for them to promote you with.
The best prize to offer is your hero product. That's your biggest seller – your new release or whichever product is your priority. Selecting your hero product is a brilliant way to promote its benefits and get it in front of thousands of new potential clients.
Sometimes your actual product or service isn't right for Prize Pig, but that means we need to get creative! As long as your business targets consumers (and not businesses), you can find a complimentry prize to get media exposure for your product or services.
If you're an accountant, a free strategy session is a snore fest.
If you have a free app, you haven't got anything to even give away!
What if you have a workshop or online course coming up that you want to promote? Nup. That's not sexy enough for media.
Mainstream media, need mainstream prizes. Think about this, if they draw one winner from 1000 entries, that prize needs to make that winner smile.
Perhaps your product or service isn't relevant to the mainstream audience, but you still want the media exposure.
It's super easy to do and I want to show you how you can promote your company with major media even if you don't think you can.
You can do this two ways.
Buy something. If you spend $500 on a prize, but get $8k in media exposure, that's awesome! Don't be shy to spend a little to get a lot.
Do A Deal - Contact another business and tell them the competition you want to secure and often they will give you the prize for free as you'll be promoting them too.
Here are some examples of businesses who are kicking ass with media exposure and making mainstream with great partnerships.
To promote their thyroid and health clinic, the Lucy Rosy Clinic gave away vouchers to Rebel Sport. This is a great way to get people excited and then introduce them to your brand. The media consumers are attracted to the Rebel Sport vouchers, promoting a healthy lifestyle, and then they read some more information about the clinic.
Fitness mate app FitMeet have a free app, so they are giving away a Samsung phone as an incredible prize. The competition space will feature an image of the phone with the app logo, and talk about the app - Thanks to FitMeet you can with this Samsung!
Here's some thought starters for you.
Are you a financial planner, book-keeper or accountant?
EFTPOS giftcard with cash to help get someone on their way to financial freedom

A night at a 5 star hotel on June 30, cause they'll sleep like a baby
Are you a personal trainer?
A shopping spree with a Westfield gift-card

Partner with a stylist, and offer a styling session for their new body

A pair of sneakers, or a month of organic food delivery.
Do you have an online course?
Competitions are designed to attract people to your brand and make them want more. You don't need to sell your online course in the competition, I'm sure your website does a brilliant job of that. Just use a competition to introduce people to you.
Get creative, how about…
Business development online course? A Kikki K office styling session.

Fitness online 12 week program? Organic food delivery!
Are you a matchmaker, dating app or are you an author of a book for love?
Dinner for 2 at a fancy restaurant

Cocktail making class for 2

A new phone with the app downloaded
It's that easy! Now, make sure you read the prize details that the media is asking for. Sometimes they ask for 1 x $100 prize, or they might need 5 x prizes that are worth $50 each. So, offer them the prize amount that they're asking for and BAM! You'll get major media exposure for your brand. Let's go!
Join over 1000 businesses sharing in over $10 million in media exposure Get Started
Related Blogs