What Is A Subs Prize?
by Administrator 15 Mar 2016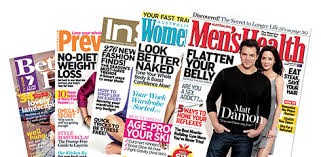 Let's sub you in like a soccer superstar.
Have you ever bought a magazine subscription? Often, you will be offered a gift to entice you to purchase immediately. A limited edition offer that encourages you to give them your credit card and gets you excited about your present.
The gifts are often little but exciting, like make-up for a teen girl mag, skincare for women's mag, and a shaving kit for the men.
From a SMB's perspective, these spaces offer incredible exposure. The media outlet is relying on your brand to bring in a large number of sales for them. What does this mean? You're the hero and they will promote you far and wide to their entire database. Subscription prizes are usually featured in a double page spread in the magazine, which is epic. You will also be on their homepage, promoted via their socials, their email database, and in some cases in other magazines that they own as well.
The pay off though is a number of units, that you will need to send to the winner yourself. This is costly, however when you look at the exposure the ROI is still absolutely in the green. Remember though that they never know how well it's going to go, and while they may ask you to set aside 300 units, they may only sell 100 subscriptions that month. Which means you only need to fulfil 100 prizes. And seeing as you're sending the prizes out, it's a wonderful opportunity to engage with that winner personally and convert them to a loyal customer. Check out another lil blog I did on that here.
We have plenty of magazine subscription prizes available right now in Prize Pig - check them out!
Join over 1000 businesses sharing in over $10 million in media exposure Get Started
Related Blogs