What Is A Prize Pig?
by Administrator 01 Sep 2015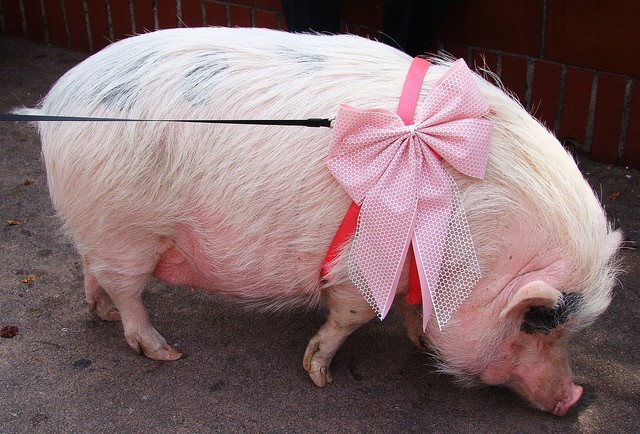 I'm always asked 'What is a prize pig?', so I thought I'd make a little blog about it today, and chat with you about how I got the name for the business, because it's super cute but it also is a bit of an industry term, i'll let you in on the secret! So, as you know probably, I worked in radio for years, and prize pig is a term that's used for a winner that keeps on winning. It's those lucky people you see, sometimes on a Current Affair, and they're professional competition enterers, and they're sitting on a couch surrounded by random televisions and toasters and bread makers. That is a Prize Pig! People who are super lucky and often it's a profession, so instead of going to work they'll stay home and win a lot of prizes. Prize Pig sometimes can be a term that isn't used in a favourable light, you'll see some radio stations, on their phone system, if somebody calls it'll have their name ('cause they take your details when you call in their system - there's another secret) so, it'll have Prize Pig written on it so you go 'oh they've won a heap of stuff so we won't take their call, we'll take somebody who hasn't called before and kind of share the love around a bit'. That's kind of where Prize Pig comes from, I think it's a really positive term, I'm a total Prize Pig! Particularly with raffles at the local RSL club, and it's OK to be a Prize Pig! Make sure that you have lots of people that are Prize Pig's for your product and start doing as many promotions as you can. Thanks!
Join over 1000 businesses sharing in over $10 million in media exposure Get Started
Related Blogs