Tips For New Players
by Administrator 27 Oct 2015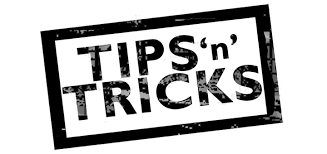 Firstly congrats on joining Prize Pig! Together, we are going to dominate the market and really expand your brand!
To get you started here's a few tips and tricks for new players.
1. How Long Do Media Take To Accept My Pitch?
They may respond to your prize pitch immediately! OR you may have to wait a couple of weeks. This is for so many reasons, like the below, but they will always get back to you. If you have a media outlet that are being slow-pokes, just let us know if the Facebook Q&A and we will call them for you and find out what's going on. It's so important to us that you lock in media ASAP, so we will chase them up any time you need a push. This is an additional service that we offer cause we hate waiting too.
Annual leave - Remember holidays? These guys get 4 weeks a year off, so sometimes they go away. Lucky!
Waiting on approvals - They may need to wait for the weekly meeting to get sign off from the boss to promote your prize.
Monthly media - The guys that run competitions monthly, may only need to look at Prize pig once a month to confirm the prize for their next issue. But, they know it's there!
Sales Approvals - When they have a prize that's similar to a client, they have to let sales know as a courtesy. This can take a few days.
2. Get Pitching
Because of this, it's best to put out a few pitches to get started. We recommend two or three to get the ball rolling. However anything could happen, and that's the fun of Prize Pig. The guys at Willi Footwear pitched for four competitions and had four accepts by the next morning! And then there are others that had to wait a little - so spread the pig love!
3. Help is Here
Our founder, Amanda, has run competitions campaigns for Lady Gaga, U2 and Indiana Jones. In the past couple of years with Prize Pig, she has secured over $4 million in media exposure for hundreds of small businesses just like yours. Make sure you book in your strategy session, have a chat with her and ask questions in the Facebook members only group. We know Prize Pig WILL work for your brand, and you'll get back thousands of media exposure for every ten minutes you put in.
Join over 1000 businesses sharing in over $10 million in media exposure Get Started
Related Blogs