Think Regional Radio
by Administrator 11 Feb 2015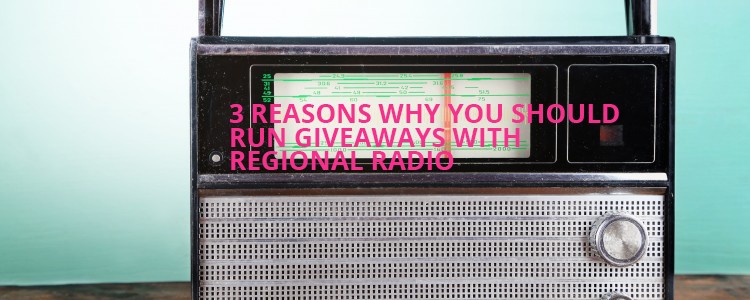 3 Reasons Why You Should Run Giveaways with Regional Radio
1. High Engagement
Regional radio stations are part of the community. In many areas, including Sydney Hunter Valley radio station; Power FM, this is the only place that locals can get daily news relevant to their area. If there are bushfires on the South Coast of NSW, residents turn up Power FM and 2ST for the latest. This is because they trust their local stations, and if their radio station is talking about your product, this reduces the buying resistance immediately for you.
The radio personalities are locals, and are pretty much celebrities in the area. I remember when I was an announcer at regional radio I was invited to restaurants, the lawn bowls, VIP nights at the Dish-lickers and I got a microwave 50% off! That means that when the announcers are talking about your products, the locals are listening!
2. Product Integration
Radio stations in capital cities have their promotions and giveaways completely automated. Their competition spots don't change each week but their prizes do. Usually they have a quick sting of audio that goes to air in the morning listing the prizes they are going to giveaway. The set-ups are quick and slick. Their spots are brilliant, and completely different to regional radio.
Regional will run all of your credit lines live-to-air – they will have a chat about it, and not be under any major time constraints. They will take the time to explain the prize, and their thoughts on it to their loyal audience – isn't that just what you want! It's usually a good idea to throw an extra one in for the announcer for this very reason.
3. Why Not?
Regional radio stations often miss out on giveaway stock to their shiny capital city cousins. They're eager to claim some back – and offer brilliant support and value to tempt you. If your product is available online, why not run a promotion with your major cap city, as well as a regional radio station?
Many regional radio stations can reach over 100,000 people in their area, and also support your product online with links to your page. This is more than some major national magazines!
Give regional a chance today, and I promise you'll be happy as a pig in mud.
Join over 1000 businesses sharing in over $10 million in media exposure Get Started
Related Blogs