Running Your Business With Your Gut Feel
by Administrator 29 Dec 2015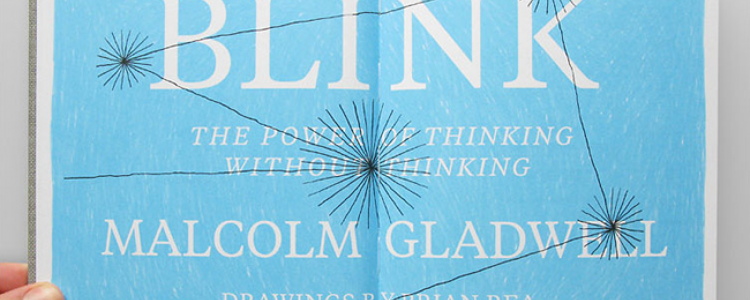 I'm currently half way through Malcolm Gladwell's Blink: The Power Of Thinking Without Thinking. I've enjoyed it so much that I couldn't even wait to finish it before I tapped out this blog post. It's all about that gut feel, that little internal niggle that tells you something is not quite right. You know the one.
Blink offers some science around this experience and basically validates your gut instinct. Great!
Running your own small business is all about the gut feel. I have found my initial response is always right, and when my logical brain overtakes and I go against my gut insitinct, I'm always left kicking myself.
It's still the time of year when we're talking about new years resolutions, and I think this year I would like to trust myself more. Last year I did lots of what I thought I should do, rather than listening to my internal voice. You can see some of my financial f*ck-ups here, that would never have happened if I listened to myself.
Intuition is a powerful force, and I plan to harness it as my superpower this year, and grow my business with my gut feel. Unlike my little brain, my gut has never been wrong.
You can download the e-book from Amazon here. It's a fascinating read, and I hope you enjoy in the sunshine!
Have you not trusted your gut instinct and regretted it?
Join over 1000 businesses sharing in over $10 million in media exposure Get Started
Related Blogs