Member Treats
by Administrator 10 Dec 2015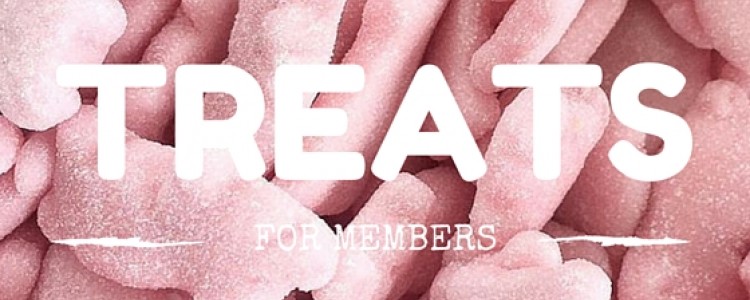 We love our members and so we want to give treats to sweeten up your business. We don't get any kick-backs from these, this is just awesome people in our network that we know and trust.
Legal Advice
Stacey from Vivid Legal wants to do a business review and analysis (valued at $450) for $99. This price will be a cool credit for anythig else you do with them.
Marketing & Branding
Sarah at Cure Creative is your logo and branding expert. She's knocking off 10% for any Prize Pig members.
Next Level PR
Compliment your Pig media with some major editorial. Jeremy at Cloud Six is no bullshit PR, he's doing things differently, just like us. This guy doesn't even do press releases! Have a free consult and 10% all services on us.
Financial Planning
Need a hand with the big picture? Joe at Proft is offering 15% off for you for their Business Owner Financial Plan.
Accountant & Xero Support
Miss Moneypenny is a superstar with all things with the books. She's got you for Xero set-up, cloud software integration with Xero, debtor management consulting and Making Money Made Sense online program and you get 10% off.
Take A Breath
Working too hard? Karen from Braveheart Women has released a beatuiful range of gratitude journals. Get an $11 discount and learn to be mindful and give more to your business.
Join over 1000 businesses sharing in over $10 million in media exposure Get Started
Related Blogs