How To Write The Perfect Competition
by Administrator 02 Nov 2015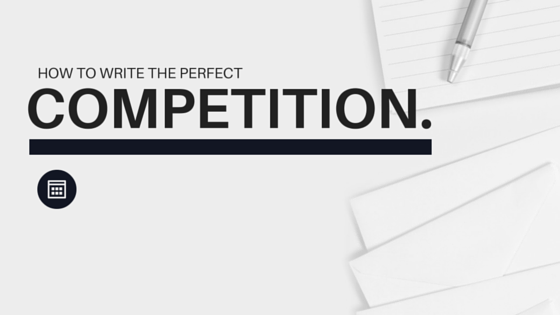 When you're adding a competition to Prize Pig, it's important to pop all the right details in so you attract the right prizes. We find that the competitions with the least information get the least pitches, so to get the cream of the crop - make your pitch appealing.
As an added bonus, you can select 're-occuring' if your competition is a regular one, that way Prize Pig will relist it weekly, or monthly, even daily, and you don't need to do any more. Just create one amazing competition and we will look after the rest.
Here's a few tips;
PREVIEW YOUR COMPETITION
There is a preview button on the dropdown menu once you've added your competition. Before you finish, make sure you preview so you can see what our prize providers see. That way you can read it through from their perspective and make sure it's clear.
ADDITIONAL INFORMATION
We have prize providers from all around the country, so it's important to add in the details of your outlet incase they haven't heard of it before. A paragraph on the demo and an overview of your brand is ideal and is really helpful.
IMAGES
You really should add an image, the first one is a thumbnail, so the Facebook profile image from your outlet is a perfect size. Then add in an example of a competition, we can host airchecks, images and even videos. This helps the prize provider get a feel for what the competition is.
DETAILS DETAILS DETAILS
Add as much information in there as you can. Instead of writing '1 x credit' explain to our prize providers what this is. Our guys are mostly small business owners who are new to this media thing. Instead you can say, 'our announcers will read your credit line live, and we will also promote your brand in a pre-recorded 15 second ad that will go to air at the beginning of the show'.
UPDATE DATES
Make sure you update the dates of your next available competition in Prize Pig. If the date for your competition has passed, you won't get any pitches as the prize providers will think they've missed the opportunitiy. You can edit the dates anytime by selecting the edit button under 'my competitions'.
QUESTIONS
If you're stuck, or you have questions, we are here to help. You can ask us anything on our Media Facebook Group from 11-12 every Tuesday and Thursday.
We're here to help you and make prizing as easy as possible! Now get Pigging!
Join over 1000 businesses sharing in over $10 million in media exposure Get Started
Related Blogs