How To Pick A Winning Competition
by Administrator 01 Apr 2016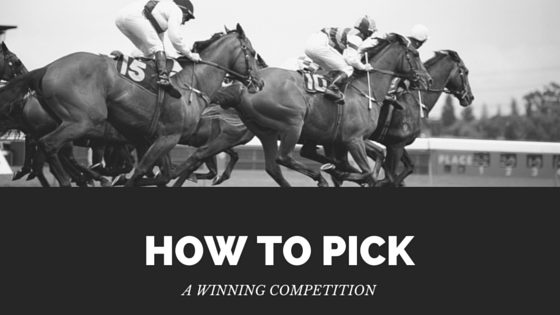 Here's a quick handy guide to helping you pick which media outlet is right for you. There are many factors when selecting a competition, if in doubt just pick three that you can meet the minimums for and give it a go!
Where Are Your Customers At?
Is your ideal customer a 30+ female with no kids and a strong career? Then she probably listens to the radio each morning in the commute to work.
Are they a 25+ male tradie who loves soccor? He probably picks up a few sport magazines each month.
By working out what media your ideal customers like, then we can get you right there in front of them.
Location, Location, Location
We have many national media opportunities that promote your brand across Australia, however if you're just in Sydney you'll want something a little more local.
In the search bar in the competition hub, just type in the name of your capital city and see what opportunities are in your area. If you are in two states, most media will allow you to run a national giveaway, and if you're selling online - the world's yours and you can pick any location!
Your Prize Budgets
We love variety, and offering you a huge range of opportunities. That's why you'll notice some competitions that need heaps of prizes, and some competitions that need one little one. Depending on where your business is at, just pick a media outlet that's asking for an amount of prizes that you can handle and that won't stretch the budgets. However keep in mind, the bigger the media exposure, the bigger the results!
Is It A Good Fit?
A radio station targetting women won't be interested in maternity wear unless they're a radio station for up the duff people only. Imagine if 1,000 people enter a competition to win your prize. The one that wins, needs to be excited about it. It's great to read all the details in the competition listing as the media outlets will explain the type of prizes they're looking for. So, for the maternity wear, they'd be better off targeting magazines that taget Mums and mum websites and blogs.
If you pitch a prize to a media outlet and they decline it, they'll let you know why - which will help you tweak it a little. It's great feedback to create a prize they're excited to promote for you.
If in doubt, ask us in the Facebook Q&A sessions, or just go ahead and pitch it! Good luck!
Join over 1000 businesses sharing in over $10 million in media exposure Get Started
Related Blogs