Forget About Sunrise
by Administrator 16 Feb 2015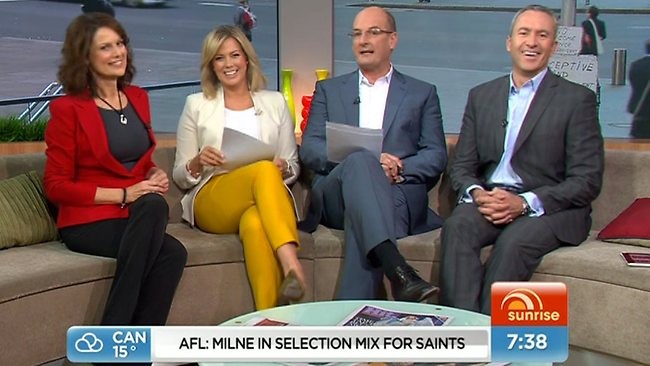 The glamour of breakfast television is again in the spotlight with the release of ex-producer Adam Boland, and his memoir on working with both Sunrise and Channel 10's short lived version, Wake Up.
Breakfast television has some much interest and buzz, and everyone wants to be on it. But I do wonder how many of you actually watch either of them?
Each week hundreds of publicists sit in offices concocting ways to seduce the producers of Australia's morning TV shows Sunrise and the Today Show. They spend months researching and developing stunts, world records and exclusive interviews to have their client twenty seconds on the breakfast box.
The advertising income for the breakfast time slot on Aussie TV is a massive 120 million a year (Media Analyst: Fusion Strategy) and the teams of producers act as gate-keepers to over-zealous PR agencies, trying to squirrel their way in without a drop-in to the sales department.
Here's a fun fact. The daily ratings for each show dances around the 300,000 to 400,000 mark.
That's almost 100,000 less that Chrissie and Jane on Mix FM in Melbourne, and Kyle & Jackie O on Kiis FM. It's less than half of the Take 5 readership, and less than a fifth of the weekly Woman's Day reach.
I wanted to highlight the numbers to show you that there's more to media than the Breakfast TV shows. You may have more reach on your product if you ran a small giveaway with Kyle & Jackie O for a week that you would if you hire a PR agency to work on getting you on the Sunrise stage.
I've heard Kyle lamenting this on-air after record companies try and push back interviews with him, to prioritise a performance on Sunrise. He's said on radio, shocked, that he doesn't understand – he has more listeners!
Breakfast TV might be shiny, and attract a lot of media attention but as a small business, should it really be your only option? Perhaps it may be worth looking at other media outlets that not only have more numbers, but are more than likely to be as excited as your brand as you are.
Join over 1000 businesses sharing in over $10 million in media exposure Get Started
Related Blogs