FAQS
by Administrator 19 May 2015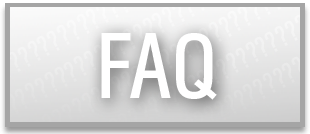 HOW DOES PRIZE PIG WORK?
Media outlets like radio stations, magazines and websites all run competitions and need great prizes to reward their audience. Prize Pig is the exclusive platform for them to source these prizes from Australian businesses like yours. All you need to do is offer them prizes for their competitions and in exchange they'll give you major exposure.
WHAT DO I NEED TO OFFER?
Each competition needs a different prize value. It's important to also offer a true prize, so nothing that a winner needs to spend money on. Do you have a service? Here's some ideas on great prizes.
WHAT'S THE ROI?
Great question! Each competition offers different things to you. Some are on air mentions on the radio, some are Facebook competitions that get you likes, and some are major TV spots with epic brand awareness. We work out the ROI based on the value that the media outlet gives us. If you give away a prize valued at $50 and they offer you $5,000 in media exposure, that's an ROI of 50:1. This is the highest of any average return for any marketing activity.
WILL YOU HELP ME?
Yes. We have a team ready to support you anytime you need a hand just send us a note on the contact page. There's also hundreds on answers via the HELP button on the right bottom corner of the page - plus when you become a member, you get a free 6 part training video series straight to your inbox.
HOW DOES THIS PROMOTE MY COMPANY?
On each competition listing you can see the 'what you get' section. Here the media outlet will explain what they offer you in return for your prizes. Each competition is different, so you can pick on that meets your objectives! Check it out, it's free!
WHAT'S THE DIFFERENCE BETWEEN COMPETITONS TO ADVERTISING?
Competitions have been proven to be 7 x more engaging than advertising - that's why we love them! Competitions are a great way to support your advertising and a perfect way to start marketing your business. The biggest companies in the world use competitions as part of their marketing mix. That's how Prize Pig started! We were looking after the competitions for Universal Music and Paramount - and wanted to share these brilliant spots with smaller businesses like you!
WHAT MEDIA DO YOU WORK WITH?
Most of them! And if they're not here, you just need to let us know and we'll call them on your behalf and investigate the competitions opportunities. Our available media opportunities change every day, so register for free to view them all now!
IS THIS A SUBSCRIPTION? HOW LONG DO I NEED TO SIGN UP FOR?
Prize Pig is completely free, unless you're a busy bee and you'd like us to manage your account for you.
HOW MUCH STOCK DO I NEED TO OFFER?
It's up to you. Each competition is different, some would like a prize valued at $50, and others would like $5,000. It depends on the exposure they're offering. 40% of our competitions need less than $500 in prizes, so there's plenty of opportunities if you don't want to commit to lots of stock but still get big media exposure.
DO YOU SEND ME THE COPIES OF EACH COMPETITION?
Yes! Sometimes it takes a couple of days to get the videos and audio grabs from our media mates, but we'll always get you an example of each competition in your Monday Action email.
WHAT RESULTS CAN I EXPECT?
The results depend on the competition you select to be featured in. Prize Pig is a brand awareness platform, so your sales will increase over time. Our members have had their websites crash, their revenue boost by 400%, their Facebook fans double, and their online conversions improve. We've had brands being contacted by competitors asking them how they can afford so much media exposure, and business owners impressing their friends and family who see their business featured in their favourite media. The results are as varied as the opportunities!
DO THE MEDIA PITCH TO ME, OR DO I PITCH TO THEM.
Simply, you pitch to them. We do this so that you have control over your brand. However we also have a really cool function called a PIG POKE. If you want to showcase your product to media, then 'add prize'. Your product will them be able to be viewed by media outlets. If they like it, and want you to apply to their competition they are able to PIG POKE you. When this happens, you will get an email from Prize Pig. You don't have to apply to their competition, sign into Prize Pig then click on the link in the email to view the details.
HOW LONG DO MEDIA TAKE TO ACCEPT MY PITCH?
Our media mates have 30 days to respond to your pitch. They may respond to your prize pitch immediately! OR you may have to wait a couple of weeks. This is for so many reasons, like the below, but they will always get back to you. If you have a media outlet that are being slow-pokes, just let us know if the Facebook Q&A and we will call them for you and find out what's going on. Here's some reasons why it can take a little bit of time;
Annual leave - Remember holidays? These guys get 4 weeks a year off, so sometimes they go away. Lucky!
Waiting on approvals - They may need to wait for the weekly meeting to get sign off from the boss to promote your prize.
Monthly media - The guys that run competitions monthly, may only need to look at Prize pig once a month to confirm the prize for their next issue. But, they know it's there!
Sales Approvals - When they have a prize that's similar to a client, they have to let sales know as a courtesy. This can take a few days.
QUESTIONS ABOUT THE COMPETITIONS
HOW MANY COMPETITIONS CAN I RUN?
As many as you want!
WHAT HAPPENS WHEN I FIND A COMPETITION I WANT?
Then you pitch for it! Click 'pitch my prize' and fill in the details of the prize you are pitching.
WHAT DO I NEED TO DO WHEN MY PRIZE IS ACCEPTED?
You just need to post your prize! You'll be sent an email with where it needs to go.
QUESTIONS ABOUT TECHNICAL HICCUPS
SOMETHING ISN'T WORKING!
We hate it when that happens! Please just take a screenshot and email [email protected] or for a faster response pop it on the Prize Pig Members Only Facebook page.
Join over 1000 businesses sharing in over $10 million in media exposure Get Started
Related Blogs