Do You Think You're A Small Fry?
by Administrator 08 Sep 2017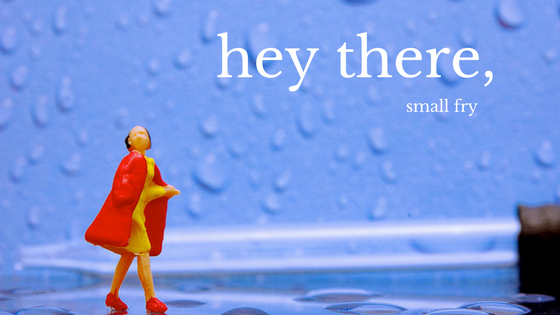 When I talk with small business owners there's one thing that is a huge red flag for me.
If I hear it, I know in my heart that this business will fail.
Unfortunately I have been proven right many times, however seeing as you're rading this - it won't be you!
It's simply people who don't believe in their brand. Here's some red flag sentences;
- Why would anyone want to win my products?
This is from someone with beautiful, bespoke, handcrafted handbags that could be on the cover of Vogue.
- Oh! I thought Prize Pig was just for BIG brands, I'm just a small business.
Just a small business?! Get hungry for success girl! As a small business your products are just a good as the big brands. A major producer at a Channel 10 show once said to me that she had NEVER had an email from a small business pitching their brand for some airtime. She just thought they weren't hungry enough. Why don't they call me, she begged!
- Really? I could get my brand in a magazine?
YES! Oh my goodness why not? This was from a woman who had just started importing lovely baby wraps and her branding was stunning!
Whether it's pitching your brand for a HUGE media opportunitiy in Prize Pig, or simply calling a bigger brand to pitch a partnership, I beg you to back yourself.
You've started your own business, you're incredible, and it's time to share it with the world.
Join over 1000 businesses sharing in over $10 million in media exposure Get Started
Related Blogs